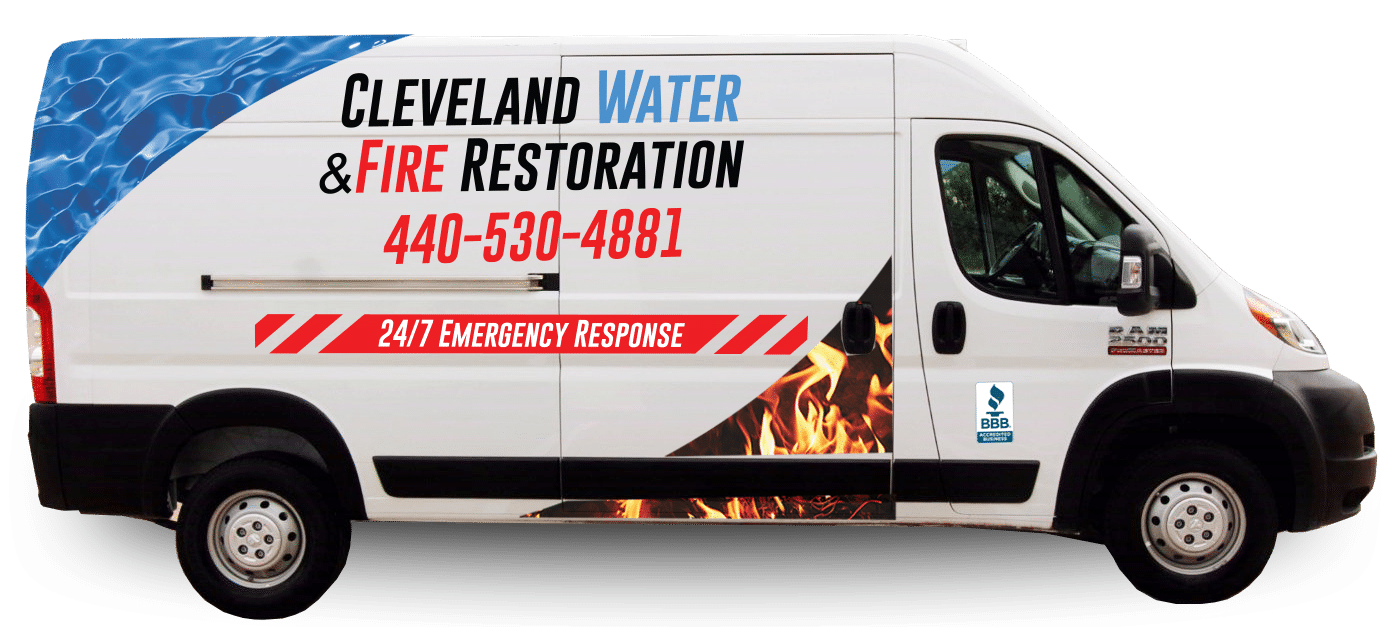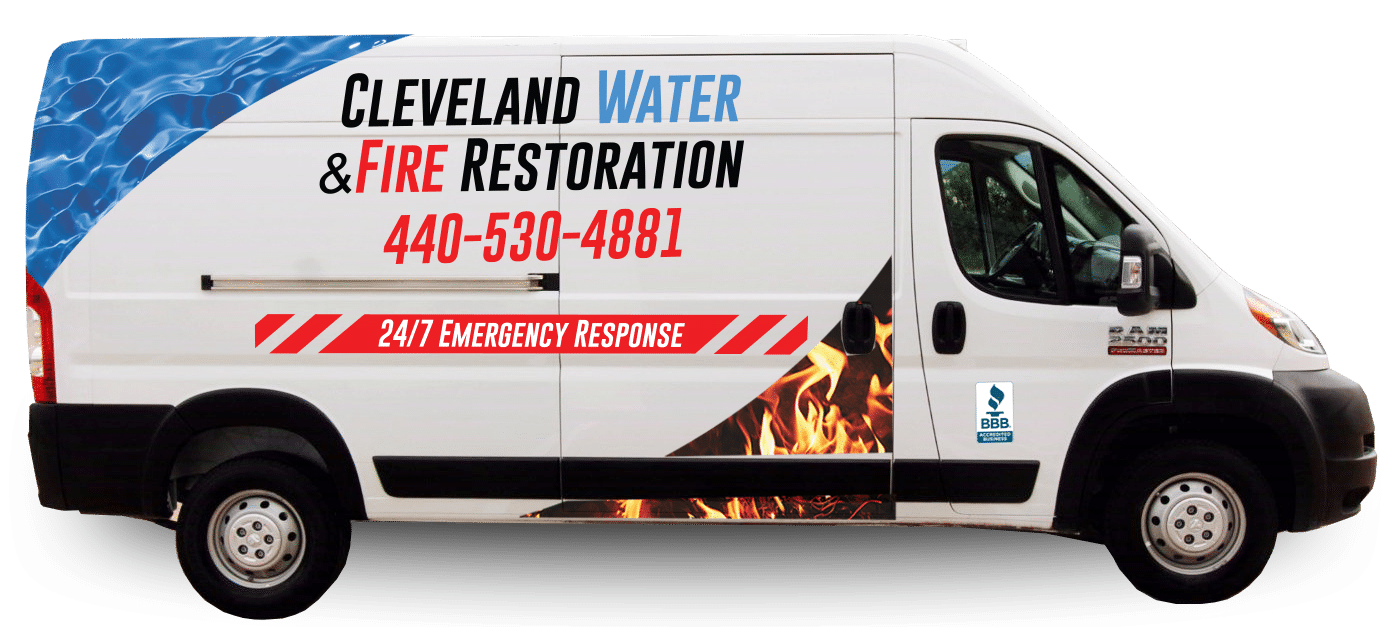 Winter officially begins this month. If you live in the upper Midwest, freezing weather usually occurs between November and April. Cleveland Water & Fire Restoration, 440-530-4881, knows that one of the many risks that homeowners and property managers face when freezing temperatures arrive is frozen pipes. they also can be one of the costliest problems.
The Insurance Institute for Business & Home Safety has compiled a list of common myths concerning frozen pipes that we would like to pass along to you:
Myth #1: Only A Plumber Can Prevent Frozen Pipes
Definitely not true. There are so many things that a homeowner or property manager can do to prevent water lines from freezing.
Seal drafty windows and doors – use plastic film on windows to seal out cold wind drafts. Doors can be sealed with foam strip insulation or something as simple as a rolled up towel or area rug placed along the bottom of the door.

Add extra insulation around water lines in basements, attics, and crawlspaces.

Leave sink and vanity doors open to allow warmer air to enter them.

Install heat tapes around exposed water lines, especially if the water lines are located on or near outside walls.

Turn off water and remove all hoses from all outdoor hose spigots
Myth #2: Risks Are Gone When Temperatures Rise
The water has stopped flowing in a particular sink. You realize the line has frozen but it hasn't burst… yet! Actually, most pipe burst are usually not discovered until the temperature warms up. Often the frozen section of a pipe will act as a "plug", stopping the flow of water until the frozen section warms enough to melt. The pipe has actually burst, but because the water can't reach the split in the line, so the leak hasn't shown up yet. Then the "plug" melts and the water will begin to flow out of the burst section; flooding the home.
Myth #3: Propane Torches Can Be Used To Thaw Pipes
This is an idea that should NEVER be considered. An intense fire used in a tight space, surrounded with combustible materials like drywall, wood, and insulation is not a great idea. We've seen plumbers trying to do a repair cause a fire with a propane torch. Mr. DIY shouldn't even consider this. The risk of starting a house fire far outweighs any possible benefits.
Myth #4: All Frozen Pipes Burst
Any pipe can freeze and not burst. If you notice that the water line to your sink has stopped flowing, it's best to use the shut-off valve to stop the water to the line that has frozen and open a faucet to help relieve pressure. Give the ice in the frozen section room to expand and place a small lamp without a shade near where you suspect the frozen section is. The heat from the bulb may just add enough warmth to gently and slowly thaw the line. (Duh… it helps to turn the lamp on!)
When it comes to your home and family you deserve the best water damage restoration company serving Cuyahoga, Lake, and Geauga counties, Cleveland Water & Fire Restoration. Staffed by certified industry professionals, we will do everything possible to minimize the disruption to your life and your home. Contact Us 24/7 At 440-530-4881
The Right Choice For Water & Fire Damage Cleanup Services
WHY CHOOSE CLEVELAND WATER & FIRE RESTORATION
We Will Guide You Through The Claim Process
Fully Trained & Certified Technicians
We Will Guide You Through The Claim Process
Fully Trained & Certified Technicians
Our Restoration Services
Emergency Service Available 24/7 In The Greater Cleveland Area
We Work With Many Different Insurance Providers. Here are some, but not all, of the insurance companies we work with